Specialist Single Story Extension Builders in Liverpool
A side return is a common architectural feature of the Victorian era. A side return is where one side of a house is having a narrow strip of land leading from a living room or kitchen door to the back garden. Side returns were intended to offer the homeowner an easy way to get to the outside of the house. The side return extension is a home improvement project that has become extremely popular with today's homeowners in Liverpool. Living outside has become a luxury with many homeowners in this day and age. A side return extension can just do that. It can dramatically improve the spaciousness of your home. That is why you should invest in a side return extension project without delay. Here are some things to consider when investing in a side return extension project.
Choosing a reputable and experienced builder isn't an easy task. There are hundreds of extension building services on the market. But all of them are not created the same. You should work with a highly specialised side return extension building company when you plan to add a side return to your property. We are one of the top-notch side return extension building companies operating in Liverpool. We are reputable and experienced in dealing with all types of house extension projects. Our expert team has many years of experience in the industry and has served hundreds of satisfied customers in the area. We have many happy customers in the community. You can speak to some of them and find out about our service. We provide a high-quality service at an affordable price. That is why we are the preferred extension builder in the area.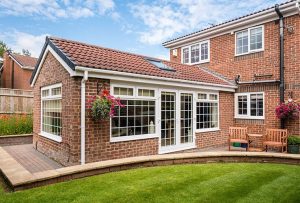 Our expert home improvement team has a solid relationship with reliable suppliers and manufacturers in Liverpool. We use the highest quality materials for your project and offer quality workmanship and service at all times. We are dedicated to exceeding your requirements by building amazing extensions for you and your family. For many years, we have been providing an excellent side return extension service to the clients in the area. That is why you need to call us for all your extension building needs in Liverpool, Merseyside.
Side return extensions have become popular with many homeowners. These extensions can dramatically improve the spaciousness of your home. Call our expert team for all your side extension building needs in the area.