Building a rear extension to your property in Liverpool is an ideal way to create extra living space in your home. When you want a rear extension to your property, the most important thing is to find the right building contractor for the project. With hundreds of extension builders out there, choosing the right one isn't easy. Your research becomes extremely important when picking the right building extension service in town. That is where we come in. We are one of the top-notch building extension services operating in the region. Here is why you need to choose us for all rear extension projects to the property.
Are you searching for a quick and cost-effective way of increasing the value of your property, a rear extension can help achieve this goal. Our experienced extension building team offers comfort, space, and most importantly, value for your money. We will tailor the design to suit your needs and budget. The beautiful new rear extension will become a great addition to your property and complement the property for many years to come. That is why you need to call our expert building extension team for all your home extension needs in the region.
We are reputable – We have been in the industry for many years and build an excellent reputation in Liverpool. We are the preferred extension building service. Our expert team is prepared to go that extra mile to satisfy the needs of our customers.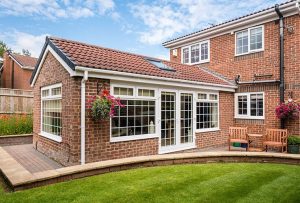 We are experienced – Our expert team has many years of experience in the building industry. We have hundreds of satisfied customers across the city. We are experts in all aspects of home building and home extensions. You can rest assured that we have the expertise to tackle any type of building project. We pride ourselves on providing the best value for your money on all of your work – whether a large or small project.
Quality workmanship and services – We have a long-standing relationship with reliable suppliers in the area. Hence, all the materials we use are of the highest quality. We guarantee quality workmanship and service at all times. We adhere to all industry standards and guidelines.
If you are searching for the best home extension service in Liverpool, you have come to the right place. We are a top-notch home building and extension service. Call us now for all your rear extension needs.