Do you want to create more space in your home? If you do, then a loft conversion in Liverpool project should be on your cards. This is a project that will help you to get more space while adding value to the property, that is if you are planning to sell it in the future. Loft conversion projects are delicate, and it is essential to find a reputable contractor that will handle it diligently. Luckily, we have been in the industry for long and can manage your loft conversion project with utmost diligence and leave you content at the end of it all.
The authorities do not overly regulate loft conversions since they are regarded as Permitted Development since you do not change the footprint of the house. However, the design of the conversion needs to be done in accordance with several parameters. You should not worry about these specifications since your trusted contractor understands them and will advise you on what you need to do as specified by the law.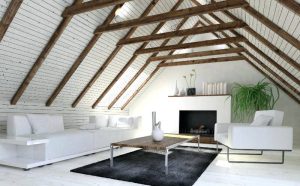 Keep in mind that not all lofts are suitable for conversion and it is crucial to analyze this beforehand. You can determine the suitability of a specific loft by looking into essential things such as the roof pitch, roof structure, available head height and structures in that area that might be obstacles. The roof structure is an important determinant, and traditional frame types are seen to be the most suitable ones since they allow the space to be opened up easily.
In a nutshell, several things come into the picture before undertaking a successful loft conversion project. You might not need to dwell into the details of all these aspects since it is the work of your contractor to understand them and advice you accordingly. All you need is a rough idea of how you would want your loft to be and then let them come up with the designs. This stresses why you need a proven contractor who can undertake this project in the best way possible. You will come many contractors but we are your best shot due to the experience we have dealing with similar projects. We understand all the regulations and will build your loft in accordance with the law. We have completed many projects over the years and left our clients content and happy with what they saw as seen from our client reviews. We guarantee quality work, and you won't regret it when you pick us to work on your loft conversion project in Liverpool.