Specialist Double Storey Extension Builders in Liverpool
What is better than a single-story house? A two-story house. Your living space doubles and so does your comfort of living. But you need a reputable company in Liverpool to plan and build the second story, and that's where we come in. We provide customised two-story extensions to our customers at unbelievable prices.
Tailor-made rooms
One of the benefits of two-story extensions is that you can plan each and every corner of the new floor to perfection. Whether you want spacious bedrooms or a single room that acts as a home theater, the choice is ultimately yours. We will assess the measurements and the structure of the house and plan the project accordingly. If you think adding another floor to the house will leave you broke, we assure you that that won't happen. Our focus has always been on satisfying the customers first so that you get to enjoy the house you've always dreamed of.
Our engineers will discuss the project with you and provide the possible options according to the design of the house. We will take your ideas into account, and prepare a blueprint that is accurate to your needs. Once you confirm the final plan, we will send workers to complete the project quickly.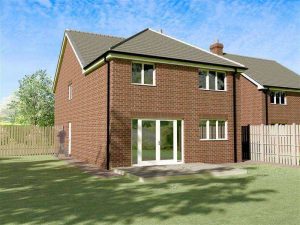 Experienced Builders & Designers
The secret to our success has been the experience of the engineers, builders and designers who have successfully worked in hundreds of projects together. Creating an entire floor involves a lot of planning. We have to take care of the foundation and the measurements have to be inch-perfect. Thanks to the team of engineers and workers who have managed to complete numerous two-story houses and we believe that your project will be a successful one too.
Many Liverpool clients want to know how much the value of their house will increase if they get a two-story extension. It depends on the location, but you can expect to get a hike of three to four times the original price. That is another reason why adding another floor to the house proves beneficial, even though you need to shell out money initially.
Our company has worked on many projects where single-story houses were doubled up. So, we know the plans and construction ideas in detail. You can consult our engineers if you have any specific plans in mind regarding the second floor. We will ensure that planning and designing will be done according to your wants and needs. After all, we want our clients to be happy just like the hundreds of others that we have already served before you in Liverpool.